Raider Country Does Not Own Certain Content Posted Here You May View The Disclaimer In Our SideBar Section
"Thirsty Thursday"
To Lift your Spirits at Your next Party

(Don't forget to checkout "

Tasty Tuesday

" & "

Frying Friday

")
Today's Suggestion
Mulled Wine Sangria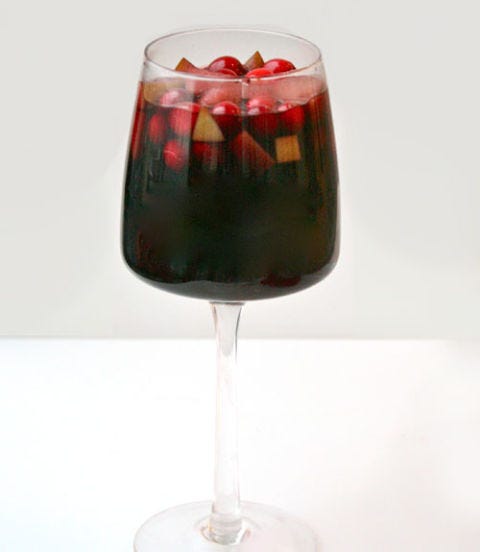 Give sangria a holiday twist by making a mulled wine studded with red and green fruit. It's perfect hot or cold, so the choice is yours. Want to keep it warm during your holiday party? Pop the sangria in your slow cooker on the "keep warm" setting (or low).
YIELDS: 6 - 8 SERVINGS
INGREDIENTS

1 bottle red wine
2 c. cranberry juice
1 c. fresh or frozen cranberries
1/2 c. orange-flavored liqueur
1/2 c. packed light-brown sugar
2 cinnamon sticks
1 strip orange peel
2 green apples
DIRECTIONS
Put the wine, cranberry juice, cranberries, orange liqueur, brown sugar, cinnamon sticks, and orange peel in a large saucepan.
Bring to a simmer over medium heat and cook, stirring, 5 minutes or until the sugar dissolves.
Remove from the heat; set aside 15 minutes.
Stir the apples into the mulled wine.
Serve immediately or refrigerate and serve chilled.