Raider Country & Allen Erhard Do Not Own Content Posted Here You May View The Disclaimer In Our SideBar Section
"

Frying Fridays

"
(Check out our '

Tasty Tuesday

' & '

Thirsty Thursday

' )
Today's Suggestion:
Cilantro-Lime Shrimp Pasta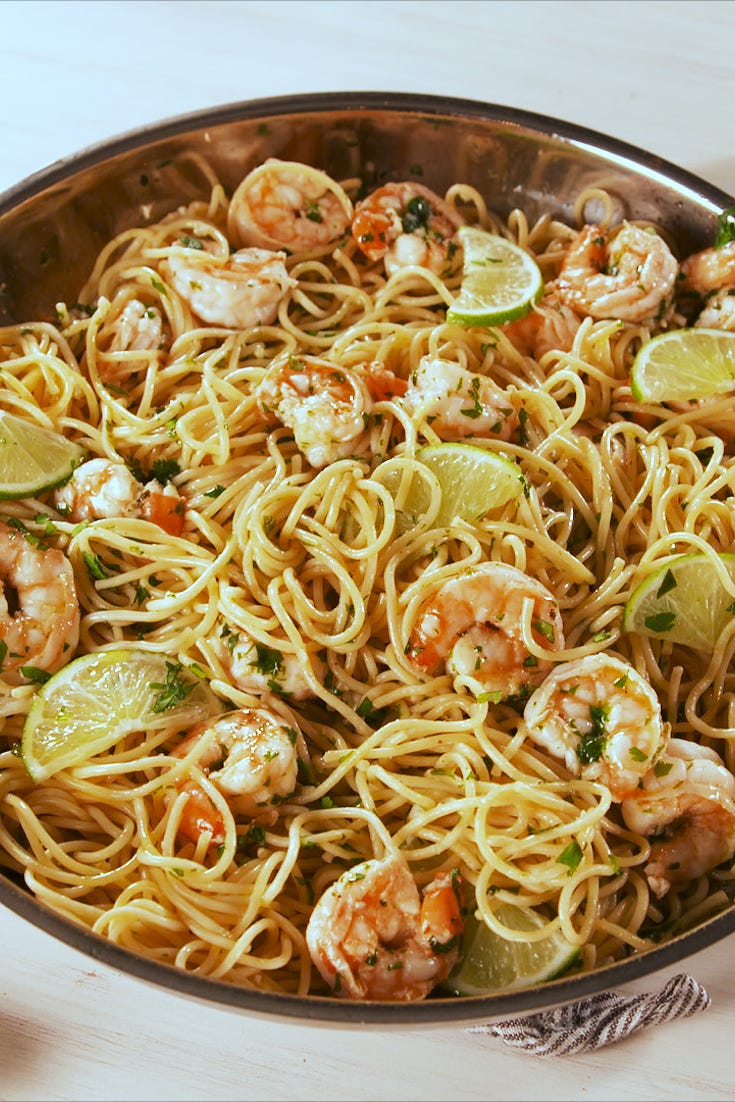 The garlicky butter sauce is out-of-this-world
---
1/4 c. extra-virgin olive oil
1 lb. shrimp, peeled and deveined
1/2 tsp. red pepper flakes
1/4 c. low-sodium chicken broth
1/4 c. freshly chopped cilantro
---
In a medium bowl, whisk together olive oil, lime juice, and cumin. Add shrimp and toss to combine. Cover and refrigerate for 15 minutes or up to 4 hours.

Before cooking shrimp, boil pasta: In a large pot of boiling salted water, cook pasta according to package instructions until al dente. Drain.

Cook shrimp: In a large skillet over medium heat, heat 2 tablespoons butter. Add shrimp in a single layer and cook until pink and opaque, about 2 minutes per side. Remove shrimp from skillet.

Add remaining 2 tablespoons butter to skillet. When melted, stir in garlic, and red pepper flakes and cook until fragrant, about 1 minute. Add chicken broth and white wine, and bring mixture to a simmer.

Add cooked pasta and return shrimp to skillet. Toss everything together until evenly coated in sauce. Serve warm with cilantro and lime slices.