"

Tasty Tuesday

" Tries to bring you
Appetizers..Dinners..Deserts..& Cocktails
to "

YOUR PLACE

"
(Check out our '

Thirsty Thursday

' & '

Frying Friday

' too)
Slow-Cooker Spring Beef Bourguignon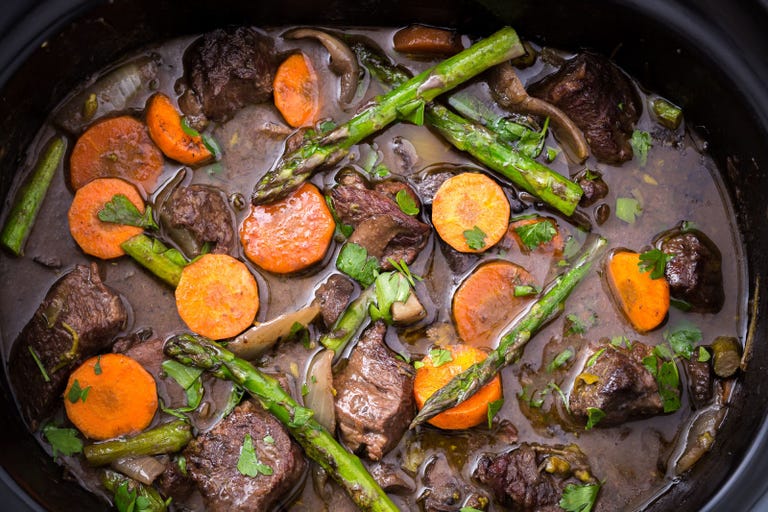 Add some freshness to the beefy classic with this insanely delish slow-cooker dinner
---
4 lb. beef chuck roast, cut into chunks
3 tbsp. extra-virgin olive oil
2 c. sliced baby bella mushrooms
2 large carrots, sliced into rounds
1 bunch asparagus, trimmed and quartered
Chopped fresh parsley, for serving
---
Heat a large skillet over medium-high heat. While it heats, toss beef with oil. Sear beef in batches, 3 minutes per side. Between each batch, deglaze pan with some red wine, scraping up any bits with a wooden spoon. Pour mixture into slow-cooker along with seared beef as it's done.

To slow-cooker, add beef broth, mushrooms, carrots, onion, garlic, thyme, rosemary and remaining red wine. Cook on high 6 to 7 hours, until beef is easily shreddable. Thirty minutes before serving, remove herbs and add asparagus; cook until just tender.

Garnish with parsley and serve.