"

Frying Fridays

"
(Check out our '

Tasty Tuesday

' & '

Thirsty Thursday

' )
Today's Suggestion:
Crock Pot Pork Chops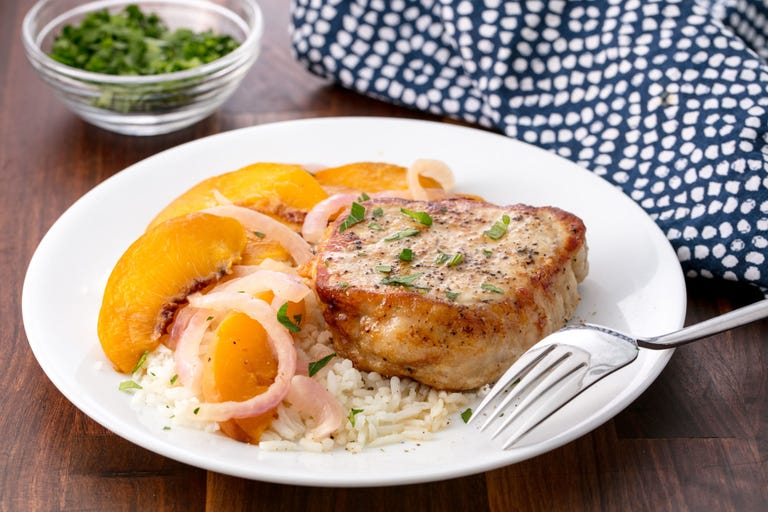 The crock pot is the king of easy weeknight dinners
---
2 tbsp. extra-virgin olive oil
Freshly ground black pepper
1 medium red onion, thinly sliced
1/4 tsp. crushed red pepper flakes
2 tbsp. apple cider vinegar
cooked white rice, for serving
Freshly chopped parsley, for garnish
---
In a large skillet over medium-high heat, heat oil. Season both sides of pork chops with salt and pepper, then sear until golden, about 2 minutes per side.

Add to crock pot along with peaches, onions, more salt and pepper, and red pepper flakes. Add thyme, chicken broth, apple cider vinegar, and brown sugar and stir to coat. Cook on low until pork chops are tender and peaches and onions are soft, 2 hours.

Remove cooked thyme then serve over rice garnished with fresh parsley.