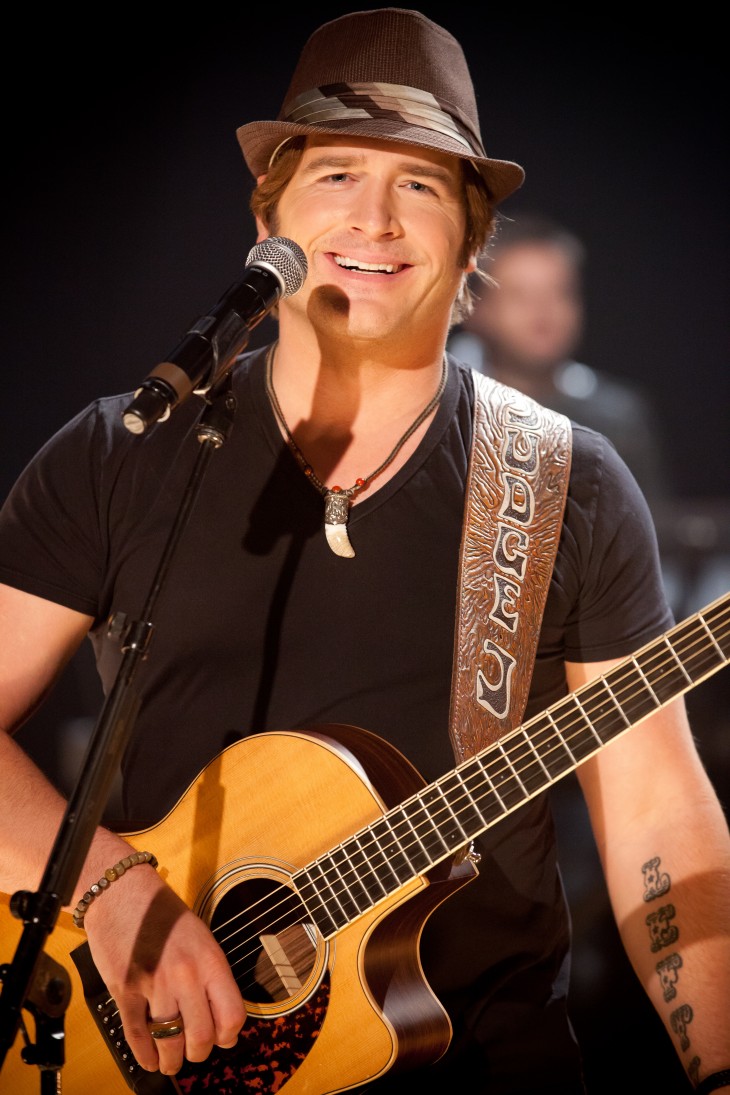 Jerrod Niemann Readies New Album 'This Ride,' Reveals Track List
Jerrod Niemann, who has challenged both the genre of country music and his own creative nature with disparate Number One hits like "Lover, Lover" and "Drink to That All Night," is returning with his first new album in three years. The Kansas singer-songwriter will release This Ride, a broad collection of songs that range from barroom jams to blue-collar anthems, on October 6th.
The follow-up to 2014's High Noon, This Ride is Niemann's second collaboration with producer Jimmie Lee Sloas and features both the bold ballad "God Made a Woman" and his duet with frequent onstage partner Lee Brice, "A Little More Love." The record also includes a spirited duet with Nineties vocal group Diamond Rio on the classic-country throwback "I Ain't All There," co-written by Niemann. Chris Janson, Shane McAnally, Luke Dick and Natalie Hemby also contribute songwriting to the project.
Niemann's "God Made a Woman" was an underappreciated breath of fresh air this year, a song that put a more mature spin on the way country music today approaches women in its lyrics. "There is that moment when you're in high school or college where you might define a girl as 'damn, she's fine,' in three words, but now you become a man and you can define her as 'good job, God,'" Niemann told Rolling Stone Country earlier this year. "There's that spectrum between a boy and a man and this song is the 2.0 of me evolving from a boy to a man."
And just for fun! (not included in 'This Ride
Here's the track list to Niemann's This Ride:
1. "Zero to Crazy" (Ashley Gorley, Chris DeStefano, Shane McAnally)
2. "But I Do" (Josh Osborne, Jimmy Robbins, Jon Nite)
3. "Leavin' a Trail" (Corey Crowder, Luke Dick, Cole Taylor)
4. "I Got This" (Rodney Clawson, Josh Osborne, Luke Dick)
5. "Out of My Heart" (Ashley Gorley, Dallas Davidson, Chris DeStefano)
6. "A Little More Love" with Lee Brice (Ross Copperman, Natalie Hemby, Shane McAnally, Kristi Neumann)
7. "God Made a Woman" (Michael Ray, Joel Shewmake, Jeff Hyde)
8. "Whiskey Waitin' on Ice" (Jerrod Niemann, Lance Miller, Rob Hatch, Brandon Hood)
9. "Feelin'" (Jeremy Stover, Chris Janson, Luke Dick)
10. "I Ain't All There" featuring Diamond Rio (Jerrod Niemann, Lance Miller, Richie Brown)
11. "Come Back" (Jimmy Yeary, Matt Dragstrem, Craig Wiseman)
12. "The Regulars" (CJ Solar, Tina Parol, Jessie Jo Dillon)
13. "This Ride" (JT Harding, AJ Babcock, Pete Good)